FIRST SHOT!
Obama Administration Will Sign The UN Small Arms Treaty In Violation Of U.S. Laws
Will the UN small arms treaty infringe on the Constitution of the United States? Yes, but why should that matter to Barack Obama?
He doesn't give a damn if it does violate U.S laws.
Secretary of State John Kerry said Monday that the Obama administration would indeed sign the extremely controversial U.N. small arms.
Despite being in direct violation of U.S. laws as well as there being bipartisan resistance in Congress from members concerned that the U.N. agreement will lead to unlawful gun control measures in the U.S., President Obama is authorizing the signing of the U.N. treaty on small arms regulation.
Speaking for the Obama administration and certainly not the American people, John Kerry released a written statement saying that the U.S. "welcomes" the next phase for the treaty - which the U.N. General Assembly approved on April 2nd against the wishes of the American People.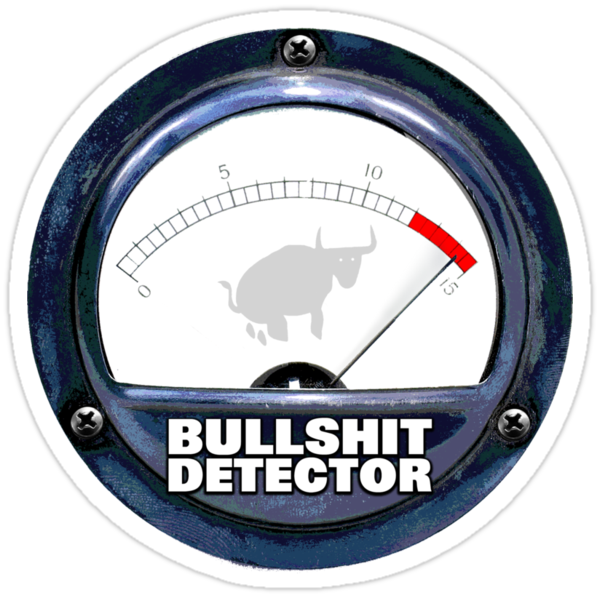 Kerry called the treaty "an important contribution to efforts to stem the illicit trade in conventional weapons, which fuels conflict, empowers violent extremists, and contributes to violations of human rights."
Don't you just hate it when you read something like that and your Bullshit Detector goes off!

You see, Kerry saying that this is "an important contribution to efforts to stem the illicit trade in conventional weapons, which fuels conflict, empowers violent extremists, and contributes to violations of human rights" is not what Americans think it means.
Fact is, yes it fuels conflict and empowers violent extremist. But those conflicts and violent extremist are fighting human rights violations by nations like Cuba, Iran, Syria, Kenya, Vietnam, and China.
Fact is, yes it is easier to enslave people when they are disarmed.
The treaty supposedly covers tanks, armored vehicles, artillery systems, combat aircraft, attack helicopters, warships, missiles and missile launchers, also covers small arms.
The treaty would require countries that ratify it to establish national regulations to control the transfer of conventional arms and components and to regulate arms brokers. "Conventional arms" includes pistols, rifles, and shotguns. "Components" include magazines, gun parts, and ammunition.
In other words, this treaty means disarming the people of the world so that they cannot fight for freedom against oppression.
Dictatorships and Despots Rejoice!
While hard line dictatorships and tin-horn despots rejoice over the idea that the U.N. is now going to ensure that their political enemies will be disarmed, the Obama administration sees this as a good thing for the world.
Am I in favor of revolution, you ask? In the 1776 spirit of the word revolution? You damn right! Especially when it comes to people fighting to be free.
What is wrong with people in countries like Cuba, Iran, Syria, Egypt, or even England having arms to take back their government if the government acts against the freedoms and liberties of their people.
Communist China's chairman Mao once said, "Political power grows out of the barrel of a gun."
This may be why only the Chinese government is allowed to keep and bear arms against it's citizen slaves.
Fact is, throughout history, only free people are able to keep and bear arms while slaves are not. Defenseless citizens are called slaves, and must obey any command of their owners. Disarming them is a means of control.
Why should only governments be armed and their people not? Why would a government worry about an armed insurrection by the people if they are not doing anything wrong?
Supposedly, the U.N treaty explicitly says that it is not against controlling the domestic use of weapons in any country - but how could that be?
Fact is that the U.N. treaty could be used as the basis for additional gun regulations inside the U.S. if it is ratified.
Last week, 130 members of Congress signed a letter to Obama and Kerry urging them to reject the measure for this and other reasons.
"As your review of the treaty continues, we strongly encourage your administration to recognize its textual, inherent and procedural flaws, to uphold our country's constitutional protections of civilian firearms ownership, and to defend the sovereignty of the United States, and thus to decide not to sign this treaty," the lawmakers wrote.
The chance of adoption by the U.S. is slim, even if Obama goes ahead and signs it - as early as Monday, or possibly months down the road.
A majority of Senate members have come out against the treaty. A two-thirds majority would be needed in the Senate to ratify.
What impact the treaty will have in curbing the estimated $60 billion global arms trade remains to be seen. And honestly, why does it need curbing?
The question needs to be asked, which governments are in favor of stopping the flow of guns to their citizens? Do they want them curbed because they fear their citizenry?
The U.N. treaty will take effect after 50 countries ratify it, and a lot will depend on which ones ratify and which ones don't, and how stringently it is implemented.
The United Nations has organized a high-level signing ceremony at U.N. headquarters on Monday - a sign that they want to give the treaty a global importance - and several dozen countries are expected to sign, the first step to ratification.
The Control Arms Coalition, which includes hundreds of non-governmental socialist organizations in more than 100 questionable countries that promoted an Arms Trade Treaty, said it expects many of the world's top arms exporters - including Britain, Germany and France - to sign alongside emerging exporters such as Brazil and Mexico.
It said the United States is expected to sign later this year.
SECOND SHOT!
Federal U.S. Attorney Bill Killian Says Anti-Muslim Speech Can Be Punished As A Criminal Offense
Bill Killian, U.S. attorney for the Eastern District of Tennessee, recently suggested that offensive speech about Islam may be punishable under U.S. law.
Killian and Kenneth Moore, special agent in charge of the FBI's Knoxville Division, are scheduled to speak next week at a special meeting in Manchester, Tennessee, to increase awareness among citizens that American Muslims are not terrorists.
"This is an educational effort with civil rights laws as they play into freedom of religion and exercising freedom of religion. This is also to inform the public what federal laws are in effect and what the consequences are," said Killian.
He also mentioned that Coffee County Commissioner Barry West had posted a photo of a man aiming a shotgun with the caption "How to wink at a Muslim."
"If a Muslim had posted 'How to Wink at a Christian,' could you imagine what would have happened?" Killian told The Tullahoma News on Tuesday. "We need to educate people about Muslims and their civil rights, and as long as we're here, they're going to be protected."
Killian said Internet postings that violate civil rights are subject to federal law.
"That's what everybody needs to understand," Killian added.
"He's just wrong," said Floyd Abrams, a First Amendment attorney, told Politico.com.
"The government may, indeed, play a useful and entirely constitutional role in urging people not to engage in speech that amounts to religious discrimination. But it may not, under the First Amendment, prevent or punish speech even if it may be viewed as hostile to a religion."
"And what it most clearly may not do is to stifle political or social debate, however rambunctious or offensive some may think it is."
So no, as hard as Bill Killian tries to get away with saying something is against the law when it in fact isn't - there are people out there like Floyd Abrams who will put Obama political appointees like Killian in their place.
THIRD SHOT!
Recall looms for Colorado Lawmaker who supported Gun Restriction Laws
A group of gun-rights activists seeking to oust a top Democratic state lawmaker in Colorado over the passage of strict gun control legislation on Monday turned in double the signatures needed to force a recall election.
KDVR reports the group turned in over 16,000 signatures, more than double the 7,178 valid signatures needed, to the Colorado Secretary of State's office in the effort to recall Colorado Senate President John Morse.
"This sends a strong message," Rob Harris, who delivered three boxes full of petitions to the office, told KDVR. "We've obtained enough signatures to recall a state legislator for the first time in the history of Colorado."
The Secretary of State's office now has 15 days to determine whether enough of the signatures are valid, and then Morse's office has another 15 days to contest the validity of the signatures.
Morse tells KDVR he is going to fight the recall effort.
"We'll go through these signatures with a fine-toothed comb," Morse told the station. "And we'll file some protests with the Secretary of State's office because we know a lot of these signatures were gathered based on misinformation and lies."
He also insisted he will not resign his seat to avoid a recall election.
"This is a hill worth dying on," Morse said. "This is a fight worth having; it's a fight we've already had on the floor of the Senate; it's a fight worth winning."
Last week, the non-profit America Votes, which lists New York City Mayor Michael Bloomberg among its backers, released a video in support of Morse.
The recall effort is also receiving financial help from national non-profits. However, Harris claims it was a grassroots effort.
"I ran this recall," he told KDVR. "Not the N.R.A. It sends a message to Denver and Washington, DC that we, the people, are watching and that we will do something about it."
The effort against Morse has become a national focus of efforts to push back against lawmakers from moderate districts who support ratcheting back gun rights.
Gun-rights activists are seeking to recall another Democrat, a senator from Pueblo. Signatures in that effort aren't due until next week.
But they are coming!
FOURTH SHOT!
The Flashbang Bra Holster
"So you pull up your shirt, and flash 'em, and then you pull out the gun, and bang."
That's how Lisa Looper, 33, an Oklahoma City mom to three young boys, describes her Flashbang bra holster, a hit at the NRA convention in Houston, Texas, earlier this month.
A one-time manicurist, Looper got the idea after marrying into a family that produces leather goods for law enforcement officers and picked up a gun herself.
"After I started shooting, and I had my first kiddo, I realized I wanted to carry a gun to protect him," she explains. "I couldn't just run away anymore if something bad happened."
The holsters she found didn't fit her frame. "I started looking around, and I found this little spot under the bust line. Anything will hide right there."
Lisa Looper demonstrates the Flashbang. (Image credit: Kimberly Arington)
The Flashbang debuted at the 2011 NRA convention, where she sold 42 holsters.
Today, she has a full "Pin-up" line of women's holsters, including the Marilyn, the Betty, and the Ava, and, she says, she sells 42 women's holsters, ranging in price from $49.99 to $59.99, every hour of the average 40-hour work week.
According to Looper, the market for women's self-defense products is "growing like crazy."
At this year's NRA convention, men were interested, too.
"There'll be a big crowd of men standing around watching us demo," she recounts. "I think at one point they think there's going to be a flash, and it never comes. If you take boobs and guns and combine 'em, there's some sex appeal, whether you mean there to be or not."
Watching a video of the bra holster, I wonder if it's possible to shoot yourself in the boob.
Looper reassures me that's not the case. "You can't. Because of the way the holster sits. It covers up the trigger and the slide."
Business is so brisk, she's launched a line of Prohibition Holsters for men, featuring the Capone, the Lucky Luciano, and the Baby Face.
As for what's next, she says her top request is for garter holsters.
LAST SHOT!
Thought For The Day
That's how I see it!